Educational Content & Documents
Useful and informative material on the fields of manufacturing, product development, purchasing and more.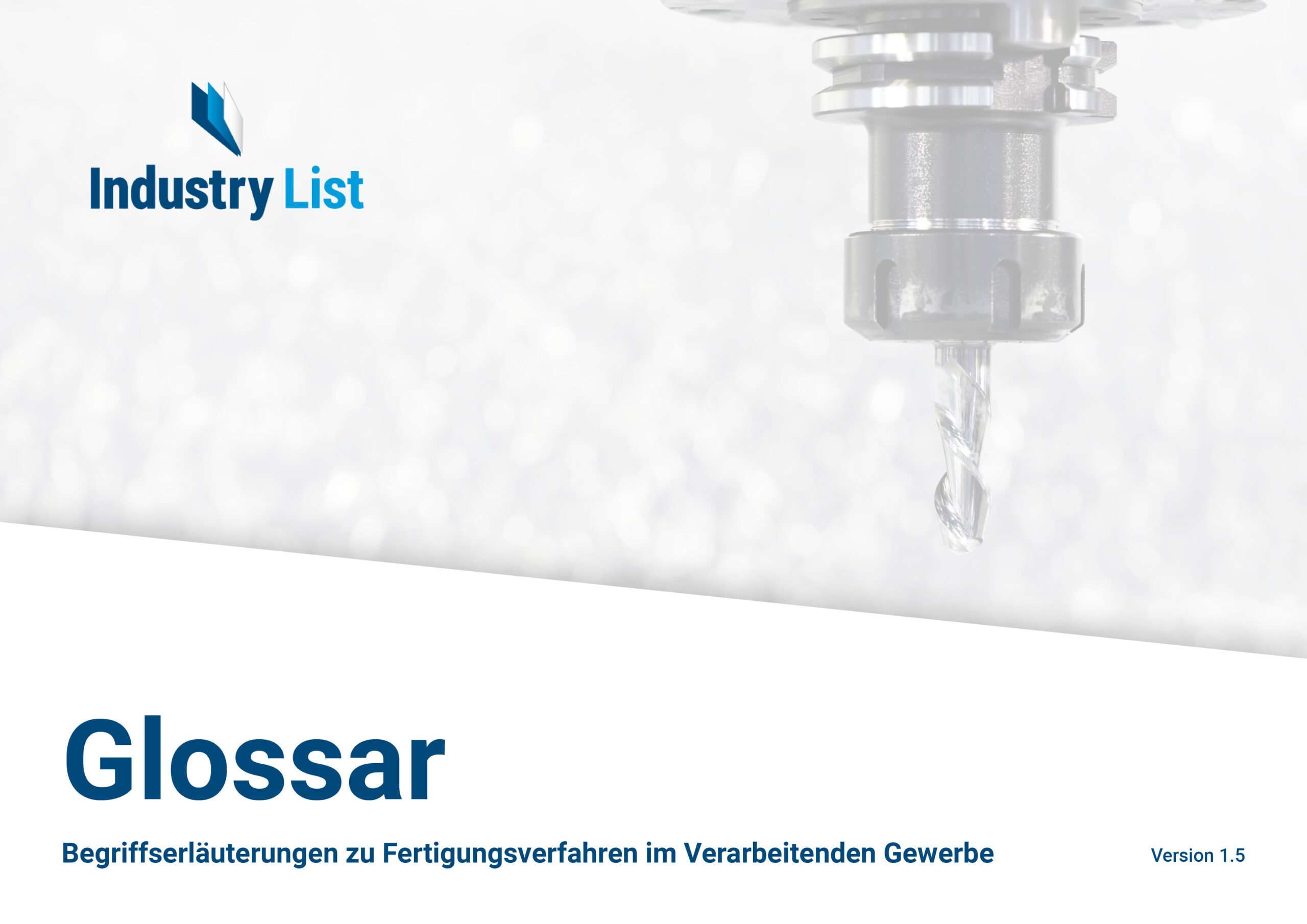 Explanation of terms for manufacturing processes in the manufacturing industry (currently only available in German)
This glossary is ideal for keeping track of all options in manufacturing and for speaking eye-to-eye with manufacturing companies.
Glossary (only in German)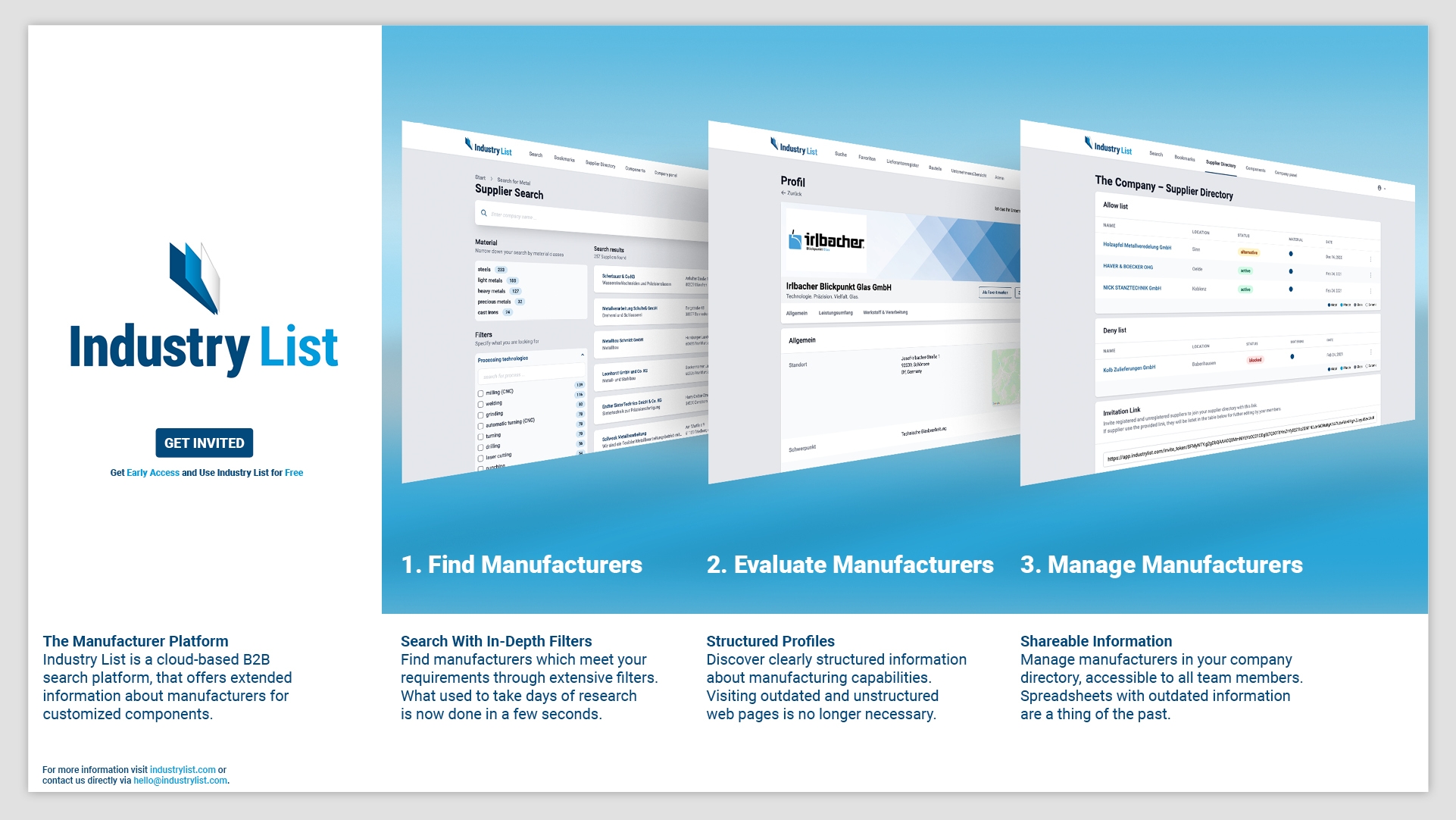 For product developers and buyers
The most important advantages of Industry List for product developers and buyers on one page.